SIGNATURE SERIES AMBULANCE
THE
SIGNATURE SERIES

IS AN

AWARD WINNING

MODEL AVAILABLE AS A TYPE 1 OR TYPE 3 AMBULANCE
Phil Braun, 2nd generation President of Braun Industries, once said: "Quality isn't cheap, but it should be affordable." In his honor, the Phil Braun Signature Series ambulance was introduced in 2012. In its first year, it won numerous awards including the 2012 EMS World Innovation Award and 2012 EMS Today Hot Product honor. The 150″ module was a direct result of customer requests. It is pre-engineered and pre-configured to offer the best of Braun ambulances at an economical price. It is available in a Type I or Type III configuration.
Ready to take the next step? We can provide you a custom quote or schedule a demo with your local Braun ambulance dealer.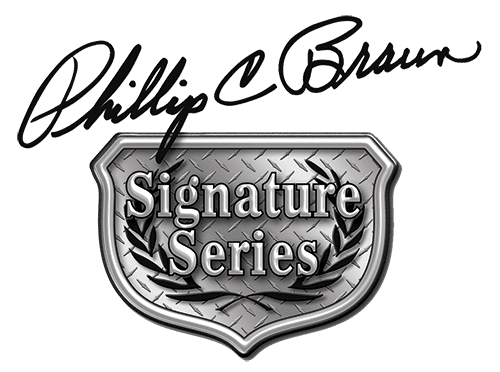 THE
SIGNATURE SERIES

IS A

PRE-ENGINEERED

&

PRE-CONFIGURED

MODEL
With a reputation as the premier ambulance manufacturer, it was important to us to ensure our product lineup included a model that delivered the best of Braun at a lower price point than some of our highly customizable units. We analyzed our most popular customer requests to curate a list of features and options that would come standard in a new ambulance. The result was the Phil Braun Signature Series, a pre-engineered and pre-configured model. By reducing time spent in the design process, we can deliver a premium product at a lower price point. It's quality made affordable.
The 150″ Signature Series module maintains all of Braun's standards, such as our SolidBody™ Construction, EZ Glide™ Sliding Door, MasterTech™ Multiplex Electrical System, Eberhard Free Floating Latches and VitalMax™ Lighting System. The exterior has been pre-configured to accommodate a stair chair. The interior has a second action area for a defibrillator and a customized front ALS cabinet with locking drug cabinet. It also has all aluminum interior cabinetry that is stronger and lighter weight than wooden cabinetry found in other brand units.  As with all Braun models, the Signature Series is also remountable; this offers substantial cost savings over buying new when the chassis is ready to be replaced. 
150"
MODULE
Pre-configured, ergonomically designed interior
STAIR CHAIR STORAGE
Located on the exterior for easy access
SECOND ACTION AREA
Included to accommodate a defibrillator
CUSTOMIZED FRONT ALS CABINET
Featuring a locking drug cabinet
LIFETIME STRUCTURAL WARRANTY
Peace of mind that's transferable
LED WARNING LIGHT PACKAGE
Brighter and more efficient
MasterTech FLEETCONNECT™ COMPATIBLE
Smart ambulance technology enabled
CHOOSE YOUR CONFIGURATION
Available as either a Type 1 or Type 3 ambulance
Every climate has an ideal ambulance air conditioning system configuration. Find out what the best starting point is for your region with our new HVAC System Configuration Guide.
AMBULANCE DIMENSIONS BY CHASSIS
Ford F350 Diesel
Type 1
Ford E350 Gas
Type 3
Chevy G3500 Gas
Type 3

Wheel Base

169"

138"

139"

Overall Length

288"

253.47"

260"

Overall Width

95"

95"

95"

Overall Height

105"

100.25"

102.5"

Module Length

150"

150"

150"

**Module Width

93"

93"

93"

Module Headroom

68"

68"

68"

Stock Drawings

Download
Download
Download

Full Specifications

Download
Download
Download
**Add 2″ to overall width to include the rub rails & exterior side warning lights.
SIGNATURE SERIES AMBULANCE DELIVERIES