At Braun, we have a great selection of in-stock ambulances available for immediate delivery, or in production and ready to be delivered upon completion. Please take a look below at all of the demo ambulances for sale. If you are interested in learning more about a particular in-stock ambulance, please contact us at 877-344-9990! We are happy to answer any questions you have.
NEW AMBULANCES IN-STOCK FOR IMMEDIATE DELIVERY
The demo ambulances listed below have completed production and are ready for immediate delivery. These units travel the country with our dealer partners. If you'd like to see one in person, please reach out to us at 877-344-9990!
EXPRESS CHEVY G3500 TYPE III AMBULANCE
DEMO AMBULANCES IN-PRODUCTION AVAILABLE FOR DELIVERY SOON
Claim a new ambulance for sale from our in-production inventory. We always have factory demo ambulances for sale in production, and you don't have to wait until they are finished to purchase one! Here is what's currently in the build process.
Chief XL FORD F450 4X2
TYPE I AMBULANCE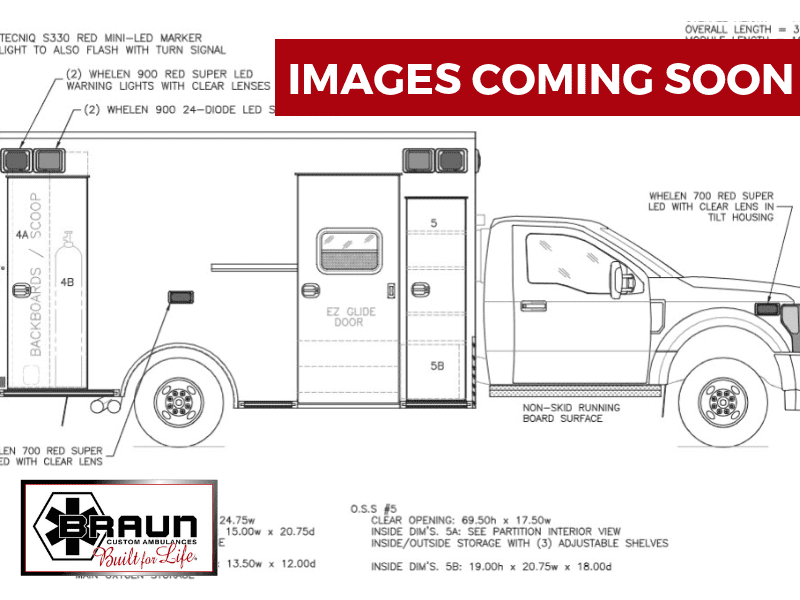 Chief XL FORD F450 4X2
TYPE I AMBULANCE